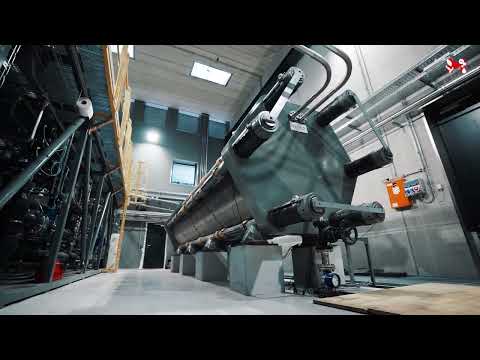 Installation of a Sunfire Pressurized Alkaline Electrolyzer
The Austrian food retailer MPreis aims to save tons of CO2 emissions with green hydrogen. To this end, Europe's largest single-stack electrolyzer from Sunfire is now going into operation. With an overall capacity of 3.2 MW, the plant splits water into hydrogen and oxygen. The whole process.
The MPreis Hydrogen plant is in Völs near Innsbruck a result of the EU R&D Project Demo4Grid ad the Austrian Lighthouse Project WIVA P&G HyWest. The plant is the spearhead of the development of a regional Green Hydrogen Economy in Central Europe which has been systematically developed for years at the Hydrogen Research Center HyWest and is being built up and expanded step by step within the framework of the Codex Partnership of the Green Energy Center Europe.
---